---
---
Caption: Inaugural press meet of AALPIN a fashion show with a difference by Angel Nabajiban Welfare Society,aiming to highlight the immense creative potential amongst talented transgender artists in Bengal is graced by Shri Madan Mitra , Former Cabinet Minister for Sports and Transport, Government of West Bengal ,Ms. Manabi Bandyopadhyay, India's first Trans Women Principal along with Mrs. Sangita Sinha at Kolkata Press Club today
An ensemble of intellectual Tran's genders will blaze the ramp at an inspirational LGBTQ Fashion Show 'Aalpin'( the insignificant)
~ AALPIN seeks to celebrate the diverse expressions of style, beauty and individuality among the LGBTQ community in Bengal~
~ AALPIN to showcase the hidden unique talents amongst the LGBT community and provide them a platform for their creative freedom and future empowerment ~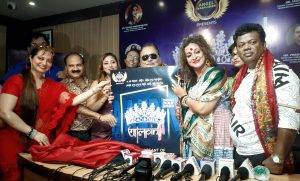 News Stardom : Kolkata, 17th June, 2023: Angel Nabajiban Welfare Society (ANWS), a leading non-governmental organization dedicated to promoting equality and fostering inclusivity, is thrilled to announce an extraordinary event that highlights the vibrant spirit and immense talent within the LGBTQ community in West Bengal. On 30th July 2023, ANWS is organizing an inspirational LGBTQ Fashion Show & Beauty Pageant, titled "Aalpin", where members of the LGBT community will have the opportunity to showcase their unique talents and creativity on a significant platform. This event shall ease out their inclusion into mainstream society.
This event, which will take place in Burdwan, seeks to celebrate the diverse expressions of style, beauty and individuality among the LGBTQ community in Bengal. This ground breaking event 1st time in West Bengal aims to break down barriers, challenge stereotypes, and foster a more inclusive society that embraces every individual, regardless of their sexual orientation or gender identity. This show shall be attended by leading LGBTQ community members from across West Bengal, who has been at the forefront of the struggle for recognition and justice for the community.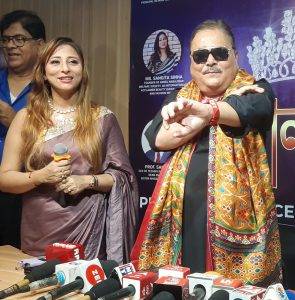 Speaking on the occasion, Chief Guest of honour, Shri Madan Mitra, Former Cabinet Minister for Sports and Transport, Government of West Bengal said "By providing a platform for LGBTQ individuals to express themselves through fashion and beauty. I'm sure; Aalpin aims to highlight the beauty and creativity that arises when people are allowed to be their authentic selves. Let's not forget about the immense social challenges encountered by members of the community, and how society as a whole needs to bear the responsibility of supporting and empowering them."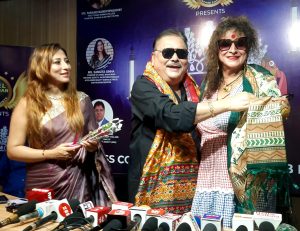 Sangita Sinha, Founder, Angel Nabajiban Welfare Society firmly believes that embracing diversity and inclusion is not only a social imperative but also an economic one. By ensuring that everyone has equal opportunities and is valued for their unique contributions, we can unlock the true potential of our society and foster a culture of acceptance and respect. This fashion show and beauty pageant is a testament to our commitment to creating a more inclusive and equitable world."
Speaking on the occasion Ms. Manabi Bandyopadhyay, India's first Trans Women Principal in India said "I see immense talent within our community. However, it needs to be channelized in the proper fashion to lend confidence, so that we feel confident about what we do. It's a great platform provided by Angel Nabajiban Welfare Society and I thank them for standing beside us."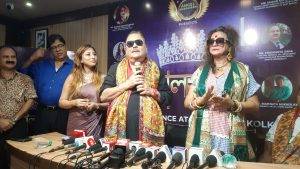 About Angel Nabajiban Welfare Society:
Angel Nabajiban Welfare Society is a leading non-governmental organization registered in Burdwan, West Bengal. We are dedicated to promoting equality, social justice, and inclusivity for all. This society is a philanthropic enterprise of Ms. Sangita Sinha, an internationally acclaimed actress, model and fashion mentor. Ms. Sinha is also the patron of old age homes and orphanages in Kolkata and Burdwan. She is deeply passionate about LGBTQ rights and inclusion in society.