News Stardom : kolkata, 7th. July 2023. Roca currently has a significant footprint of about 200 retail outlets in India. The market leader Parryware from the brand's offerings has a presence of over 1000 dealer outlets and 20000+ retailers across the country.
About Roca
"Roca is a company engaged in the design, production and commercialization of products for the bathroom space, as well as ceramic floor and wall tiles for architecture, building and interior design. Its origins date from 1917, when the Roca family started building their first production plant in Gavà(Barcelona). In the centenary of its establishment, the company employs over 22,600 workers and has 78 production plants, with presence in more than 170 markets in the five continents. For more information, visit www.roca.com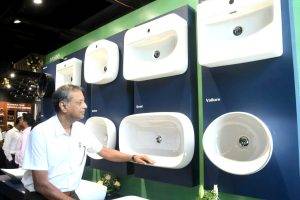 About Parryware
Parryware, India's leading manufacturer of bathroom products is the flagship brand in the portfolio of Roca India. Roca Group is 1.8 billion euros Spanish giant and is a world leader in bathroom space. The expertise and revolutionary R&D technology of Roca and the customer trust of Parryware proved to be a potent force to strengthen market share in India. Originated from EID Parry, Parryware has a strong legacy of more than 60 years and is among the pioneering brands in India.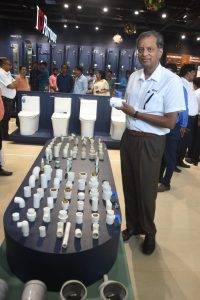 Parryware has introduced game-changing bathroom solutions and progressive technology in India. The brand has refreshed itself with 'Always in fashion' positioning to further reiterate its commitment of offering contemporary and unique designs including colors, trendy shapes, advanced technology that matches the imagination and lifestyle of the young, discerning Indian customer. Parryware introduced for the first time in India a complete bathroom customer care support during mid 1990s and has since built a strong service network across 30 cities in India. Parryware products are manufactured in 8 factories across India and is present through a strong distribution network of 7800+ dealers and retailers in the Indian market. For more information – www.parryware.in