Debasish Biswas : Kyrgyzstan, 7th. July 2023. Reached at Peak Lenin Base Camp (3,600 m) of Ak-Sai Travels.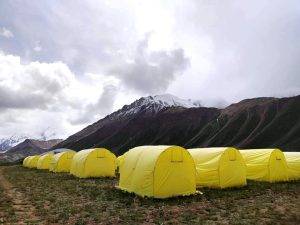 All types of facilities are here. Wonderful setup and service.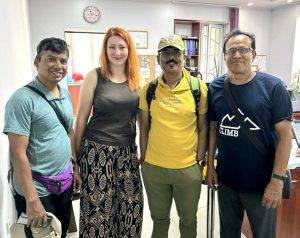 What a cordial welcome and whole heartedly support from the Agency Ak-Sai Travels of Kyrgyzstan 🇰🇬 as we are the first civilian team from India🇮🇳.

Our plan to move Camp 1 (4,400 m) tomorrow on 8th July 2023.