News Stardom : Kolkata 25 June 2023: Bathing in today's time has become a utilitarian practice. We quickly hop into the shower before work or rinse our kids off in the bath at the end of the day, usually on autopilot mode. Perhaps we manage to run a bubble bath once in a blue moon, but it's not nearly enough. Hence, we tend to missout on the restorative benefits of a bathing ritual, a practice that can hydrate and nourish our skin, body, mind, and soul. Baths are holistic and play a very important role in nourishing skin, keeping it glowing and hydrated.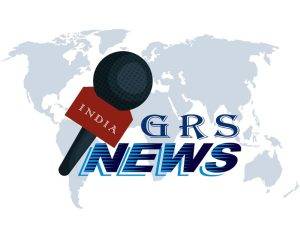 A luxurious hydrating bath does not have to be complicated or expensive. It should be is intentional and consistent, one that helps making skin supple and even-toned, and ancient beauty ingredients work really well in this case. Versatile actor and Vivel VedVidya Brand Ambassador, Sharmila Tagore said, "Queens and princesses have always been admired for their flawless beauty. Their elaborate bathing rituals combined with the use of natural ingredients like Nargis flower, Badam oil, Nagarmotha were the secrets to their beauty. I love incorporating some of these as they are both sensory and functional in benefits."
In a recent video, actress Sharmila Tagore mentioned that researching and finding the ancient beauty recipes would help in achieving glowing, healthy and radiant skin.
Here are few ancient rituals when incorporated in bath can keep skin hydrated, radiant and create a feeling of serenity.
Radiant Milk Bath: Milk is rich in vitamins and minerals and when included in the bath can replenish the skin and make it subtle, soft and radiant. Furthermore, mixing with honey which has anti oxidant and anti bacterial properties, make it perfect addition to the ritual. Dipping in this nourishing bath once a month can leave the skin hydrated for days.
Luxurious Nargis Bath: Nargis is an exceptional ingredient to boost skin health and to address skin issues. Nargis commonly known as Daffodils is known for their delicate aroma and calming effect. Being rich in antioxidants, Nargis protects skin from damage and calms irritated skin. When included in bath, it tones, soften, and hydrates the skin and also refreshes senses giving a home spa experience.
Powerful Nagarmotha Bath: Nagarmotha is known for its anti microbial and its astringent properties. It unclogs the pore and prevents excessive production of oil from the skin. Since it has exfoliating properties, it balances the skin tone and improves the texture resulting in youthful, supple, clear and healthy looking skin. Regular use of Nagarmotha also prevents the signs of ageing since it improves skin elasticity and firmness.
Nutritional Badam Oil Bath: Badam oil is a highly regarded oil because of its nutritional value. When used regularly, it is an excellent remedy for dry skin and helps restore the oil in the flaky skin leaving it hydrated, soft and radiant. Badam oil can reduce inflammation, soothe, and even heal minor skin abrasions. It protects skin from harsh UV rays and helps reduce dark circles and puffiness around the eyes.
Hydrating Kumkumadi Bath: Kumkumadi oil is traditional Ayurvedic oil with numerous benefits for the skin. It can help resolve uneven skin tone and promote youthful and healthy looking skin. The hydrating and anti-ageing properties of oil help in improving skin elasticity and firmness. Including the oil in bathing regime can help even out the complexion and provide brightened and hydrated skin.
Sacred Haldi Bath: Haldi also popularly known as turmeric is a sacred ingredient with powerful healing properties. It can help eliminate scars and reduce dark spots. Since it removes skin impurities, fight wrinkles and help retain moisture, it a popular ingredient in the ubtan. Having a haldi bath can help in having a glowing, youthful and radiant skin.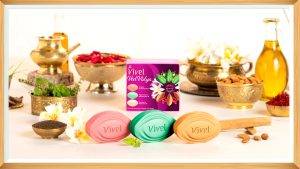 Bringing ancient beauty to the modern Indian women, ITC Vivel VedVidya is crafted with the ingredients which find their place in ancient beauty literature. Inspired by ancient beauty secrets, VedVidya beauty soaps help you rediscover the feeling of soft, even-toned and healthy-looking skin. Furthermore, they simultaneously soothe your senses with their enchanting and long-lasting fragrances.
Price and availability-
Pack of 6 skincare soaps of 100gms each is available at INR 360/-.
Pack of 3 skincare soaps of 100gms each is available at INR 180/-.
How to use-
Wet the bar.
Apply gently on your body to create a lather.
Rinse to get a soft glowing skin.
Vivel VedVidya is available on Flipkart, Amazon and ITC E-store and leading modern trade stores pan India.