News Stardom : Kolkata, 5 July 2023: Cooking is a life skill that everybody should try to hone. Eating out frequently could increase health risks while burning a hole in your pocket. It is a common assumption that cooking at home can be mundane and boring. However, with the right ingredients and preparation, a home-cooked Alfredo Pasta or Baigan Bharta can be an incredible gastronomical journey. Contrary to common belief, cooking is for everyone. An art if practised frequently can give you the creative satisfaction that we seek.
Mamata Jayaram, a popular home chef and food blogger says, "I enjoy experimenting with new recipes and cooking styles as a food professional. Cooking for my family is like therapy and it needs to be perceived as a creative pursuit and not a task. This shift in mindset can push aside inhibitions about cooking. In my experience, what intimidates most people is the post-cooking mess, especially cleaning the mountain of vessels. And being a stickler for clean spaces, I use ITC Nimeasy dish wash liquid gel, with enzyme technology that helps eliminate germs while removing stains and oil from unclean utensils. I cannot sleep before cleaning my kitchen countertop and stove immediately after cooking. I've recently started using Nimeasy Natural Disinfectant and Power Cleaner makes it easier to get grime and dirt off my kitchen, with lesser time and effort.
Here are some hacks to make cooking an enjoyable experience:
• Store Correctly: Make a list and buy groceries. Store them in bottles/containers where the contents are clearly visible. Make sure to wash these containers at least once a month to get rid of any infestations and grime that may be sitting on them.
• Wash your fruits and vegetables: Wash fresh produce and clean it as soon you get them home. Dry and store fruits and vegetables to cut down on cooking time. Store fruits like bananas separately to slow down their ripening process. Take out all the vegetables 30 to 60 minutes before cooking to bring them to room temperature to save gas and time.
• Cook in batches: Cooking in batches for a week and keeping the food well packed in the refrigerator or the freezer to use whenever you want to, is not a new concept. For working professionals who rarely have time in the early hours of the day to prepare elaborate meals, this truly saves a ton of their time.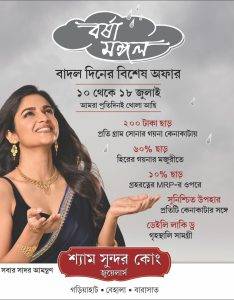 • Wash dirty utensils immediately after use: Clean all the vessels or utensils soon after you are done cooking. Leaving the dishes dirty and unclean for a long time, can lead to the growth of bacteria. To wash them quickly, soak them in warm water, take them out and scrub them to remove the stuck-on foods. To remove any tough stains on kitchen countertops or stoves use Nimeasy power cleaner spray with anti-bacterial properties to easily wipe them off.