• At Narayana Hospital, Howrah, BCSG unveiled its logo during the launch ceremony and presented its vision for all cancer patients and caregivers
News stardom, Howrah/Kolkata, 7th. October, 2023: With the launch of Patient Advocacy Group- Bengal Cancer Support Group (BCSG), West Bengal today embarks on a new journey to provide hope, support, care, and advocacy for cancer patients and their caregivers. With full support coming from Narayana Hospital, Howrah, BCSG was launched at the Hospital's Auditorium today and the Group unveiled its beacon of hope for all cancer patients and caregivers.
Several prominent personalities, experts, and cancer survivors attended this special event to witness a new beginning in the region. The NH, Howrah Cancer Survivors' Meet was also an integral part of the launch ceremony. BCSG aims to be a beacon of light in the lives of those affected by cancer, ensuring that no one faces this battle alone.
In an inspiring message, Dr. Chandrakanth MV, a respected figure in Medical Oncology at Narayana Hospital, Howrah, stated, "The launch of the Bengal Cancer Support Group and the unveiling of its logo mark a significant milestone in our collective effort to provide holistic care and support to cancer patients and their caregivers. The prime message of the Group is 'No One Should Fight it Alone.' This initiative is a beacon of hope that will undoubtedly make a meaningful impact on the lives of those affected by cancer."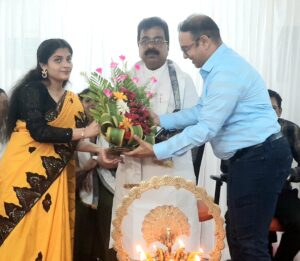 Expressing support for the Bengal Cancer Support Group, Dr. Vivek Agarwala, Director and Senior Consultant – Dept of Medical & Haemato Oncology, Narayana Hospital said, "We believe that patient advocacy and support groups play a vital role in complementing medical care. The establishment of BCSG represents a significant stride in delivering comprehensive and holistic care to individuals battling cancer and their loved ones."
In this journey towards holistic cancer care and support, Bengal Cancer Support Group is expected to shine as a beacon of hope, reminding everyone that when it comes to fighting cancer, no one should have to do it alone.
Dr. Neha Choudhary, Consultant – Breast Cancer and Oncology, Narayana Hospital, "As cancer specialists, we are witnessing a concerning surge in cancer cases in India. To address this growing challenge, holistic care is imperative. Patient advocacy and support groups are invaluable allies in this fight, offering crucial emotional, informational, and practical support. They play an indispensable role in ensuring that every cancer patient and their families receive the comprehensive care and guidance they deserve."
The launch ceremony witnessed the presence of prominent dignitaries and was graced by the Chief Guest, Ms. Ipsita Basu Majumdar, an Entrepreneur from Dubai, along with other Guests of Honour, including Dr. Biplabendu Talukdar, Dr. Monideepa Mondal, Mr. Suresh Sethiya, Mr. Tinkari Dutta – Directors of Indian Cable Net Co Ltd. Renowned Film Actress, Ms. Ananya Sen, and acclaimed Fashion Designer, Ms. Rini Seal, were also present as Guests of Honour, lending their support to the cause. Their presence added glamour and prestige to the event, highlighting the significance of raising awareness and providing unwavering support to cancer patients and their caregivers.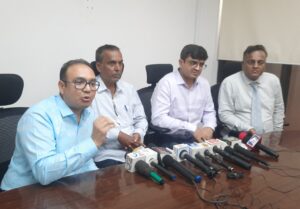 "BCSG offers a helping hand to all those in need, reminding us that we are never alone in our battle against cancer. Together, we can overcome any obstacle," concluded Mr. Ashim Kumar, a representative of the community and Facility Director at NH, Howrah.